Originally published on March 19, 2018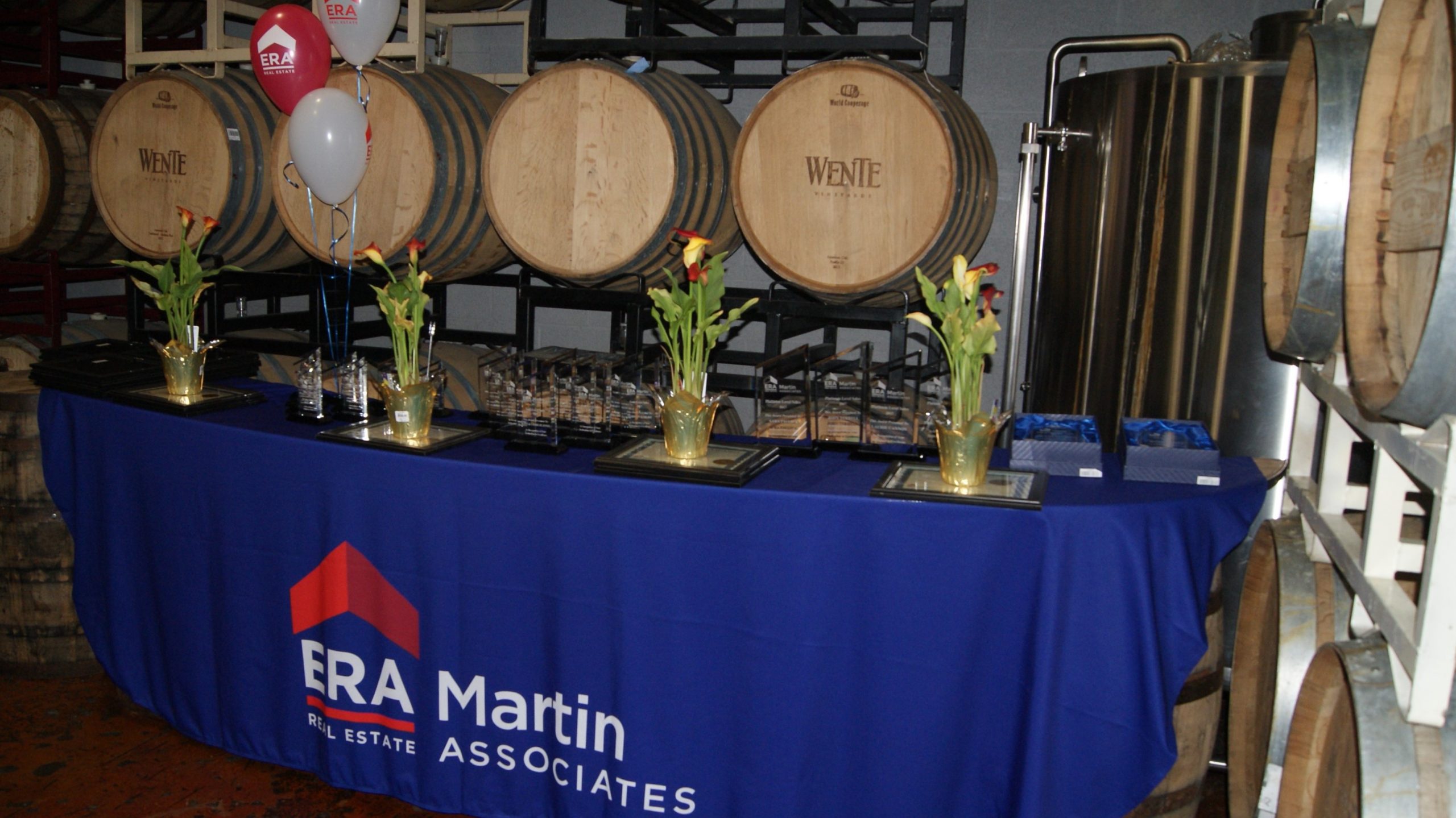 ERA Martin Associates held their annual Awards Lunch at Evolution Craft Brewery in Salisbury on Wednesday, February 28, 2018. This was the 33rd annual awards function for the company, which has been locally owned and operated in Salisbury since 1985. ERA has been the leading real estate company in both Wicomico and Somerset Counties for the past five years, and in 2017 they were also named as the Best Real Estate Company by both The Metropolitan and Coastal Style Magazine.
At the Awards Lunch, Roger Sansom was recognized as the Top Producer for 2017, with The Ashley Group, made up of Nancy Ashley, Jeff Ashley, and Min Park, named as the Top Producing Team. Also recognized for Platinum Level Sales were Laurie Cannon, Sara Pavlica, Frances Sterling, and John Terrell.
Every year, ERA also recognizes agents who excel in other ways as well. Marti Hoster was named the 2017 Rookie of the Year, and also received Silver Level Sales in her first year in the real estate industry. Bill Price received the Realtor Excellence Award, awarded to the agent with the most favorable Customer Satisfaction Surveys returned throughout the year. Bill Price received the highest rating possible, and he also received Gold Level Sales in 2017. Listings are a very important part of the real estate business, and Norman Knight was recognized as the Top Listing Agent for the year.
ERA Martin Associates has always worked for the betterment of our local community. Every year, the company recognizes agents who went above and beyond to volunteer, raise funds, and increase awareness for community organizations. In celebration of their contributions we honored three agents with the Community Impact Award in 2017: Laurie Cannon, Rhonda Evans and Melissa Laird.  Frances Sterling was awarded the Team Leader Award, recognized for her involvement with the Coastal Association, willingness to share her knowledge, and collaborate for the betterment of everyone.
This year's recipient of the Team Mentor Award went above and beyond to assist his mentees. The time, energy, and level of training Conrad Von Kollmar offered new agents as part of the Mentor Program was very much appreciated. Gayle Quillin was awarded the Team Spirit Award for her shinning example of enthusiasm and participation throughout the company.
"It's an honor to grow a real estate company recognized by the community for being number one in sales and service. And it's a privilege to recognize the Realtors that standout for what they give back to their communities while achieving success in today's housing market." says President Joni Martin Williamson.
ERA Martin Associates is a full-service real estate company located in Salisbury, and serving Maryland, Delaware, and Virginia. ERA is home to more that 55 local Realtors, as well as a property management division and several full-time staff. Visit ERA online at ERAdelmarva.com or call 410-749-1818.